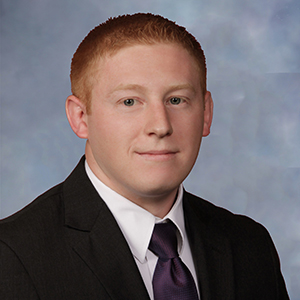 Client Service Coordinator
Luke Novak is the Wealth Management Client Service Coordinator. Customer service is an integral part of SSWM and Luke works to ensure that quality and service exceed customer expectations. He serves as the principal liaison between the firm and its valued clients, while working to builds loyalty through outreach, interaction, and continuous improvement of services.
Graduating from the University of Wisconsin-Milwaukee, Luke holds a degree in finance. Luke resides in Ottawa, Wisconsin. In his spare time he enjoys paddle boarding on lakes in the Lake Country area and exercising.